New Car Review | 2019 Chrysler Pacifica
The Beautiful New Chrysler Pacifica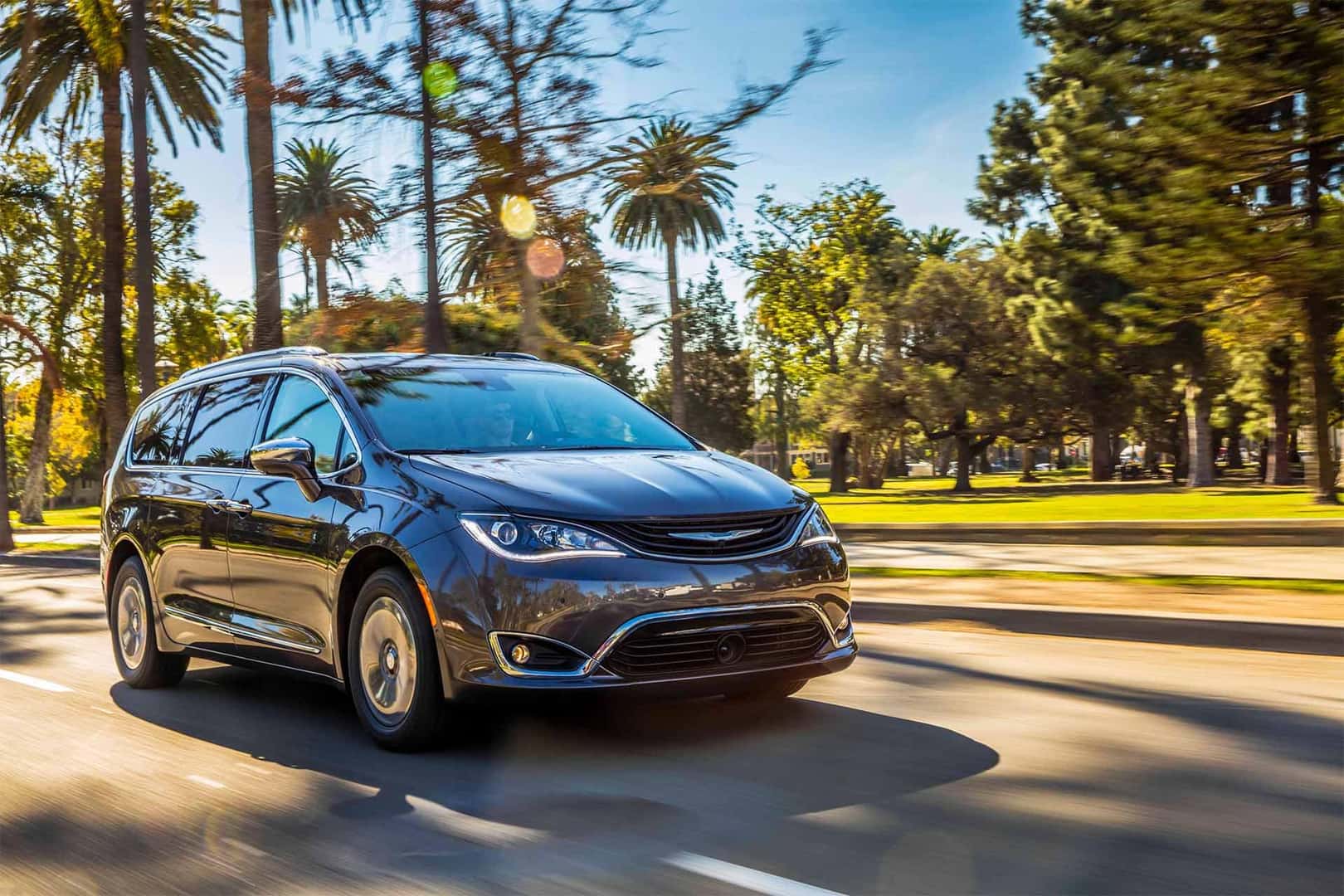 In 2018, for the third year in a row, this one was listed as the most-awarded minivan in America. There are so many reasons for that, and we'll get to all of those highlights in just a minute, but perhaps the most important thing to look for in 2019 is upgrades to the powertrain and of course a stack of technology that will be upgraded from the previous edition. There's so much to love about this one that it's hard to know where to start, but for the modern era, technology always comes out one step ahead of everything but safety. So let's start there and demonstrate why the new Pacifica is going to be the hottest minivan on the market to keep an eye on for your family. This one is simply filled from top to bottom with features.  Janesville and Milwaukee, Wisconsin residents are going to love each and every facet of this award-winning minivan.
Many Trims To Choose From
This edition is packed with plenty of options to choose from: The L, LX, Touring Plus, Touring L, Touring L Plus, and Limited. Each one of these trims will emphasize the likes and tastes of certain customers. Some folks just want a budget model that has all the basics, but then the basics on a Pacifica are already far more luxurious than the average minivan. This is more or less the minivan that drives like an SUV, something that's somewhere in-between the two very popular classifications. It's the minivan for folks who aren't quite ready to commit to the "boring minivan" prototype and want something more exciting and adventurous.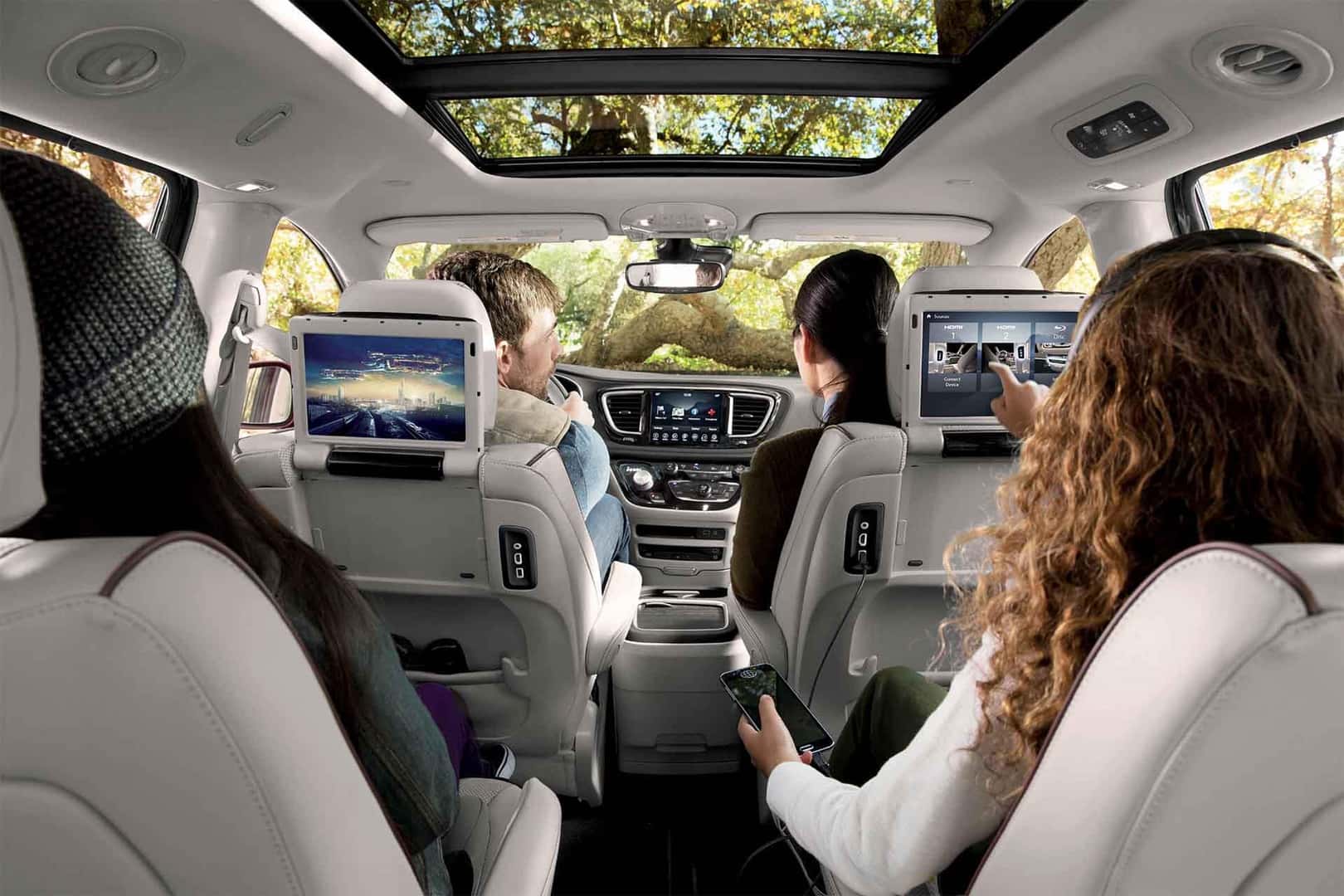 Packed With Powerful Technology
New technology is often one of the first things that buyers look at before taking home a minivan. These are family vehicles, and that means that your family will often be making long vacation treks and need plenty of tech-savvy features to keep them occupied during the often boring journey on the road.  Janesville and Milwaukee, Wisconsin families will love the best in-class family entertainment center that makes every drive a blast for both young and old. The highlights include the dual 10-inch HD touchscreens with Blu-ray™ player for the second row little ones who might want to watch movies or play games during long adventures out on the road. And this makes life a lot easier for parents as well. It also comes packed with apps and games for them to explore during trips. Driver and front-seat passenger will enjoy the 8.4-inch touchscreen that puts the latest in application technology at their fingertips. Enjoy navigation apps and Bluetooth streaming audio – to name just a few things – during every long trip out on the road or during a simple daily commute that could use a little technology to make it less boring.
A Powertrain Built To Get You Places Efficiently
With an efficient and truly powerful 3.6L Pentastar® V6 engine, this one gets a best in-class fuel economy of 28 MPG. This is the minivan that actually saves you money at the pump, and that's a rarity in this class for certain. You get a robust 287 @ 6400 horsepower and 262 @ 4000 lbs-ft of torque. It's a powerful combination that promises to keep you and your family on the road efficiently, but with plenty of power and absolute confidence as well. Sure, you're not going off-roading in a minivan, but does a little extra power hurt in this case? If you're driving the most awarded minivan in America, there's nothing wrong with enjoying that extra power.
A Confident And Sure Safety Package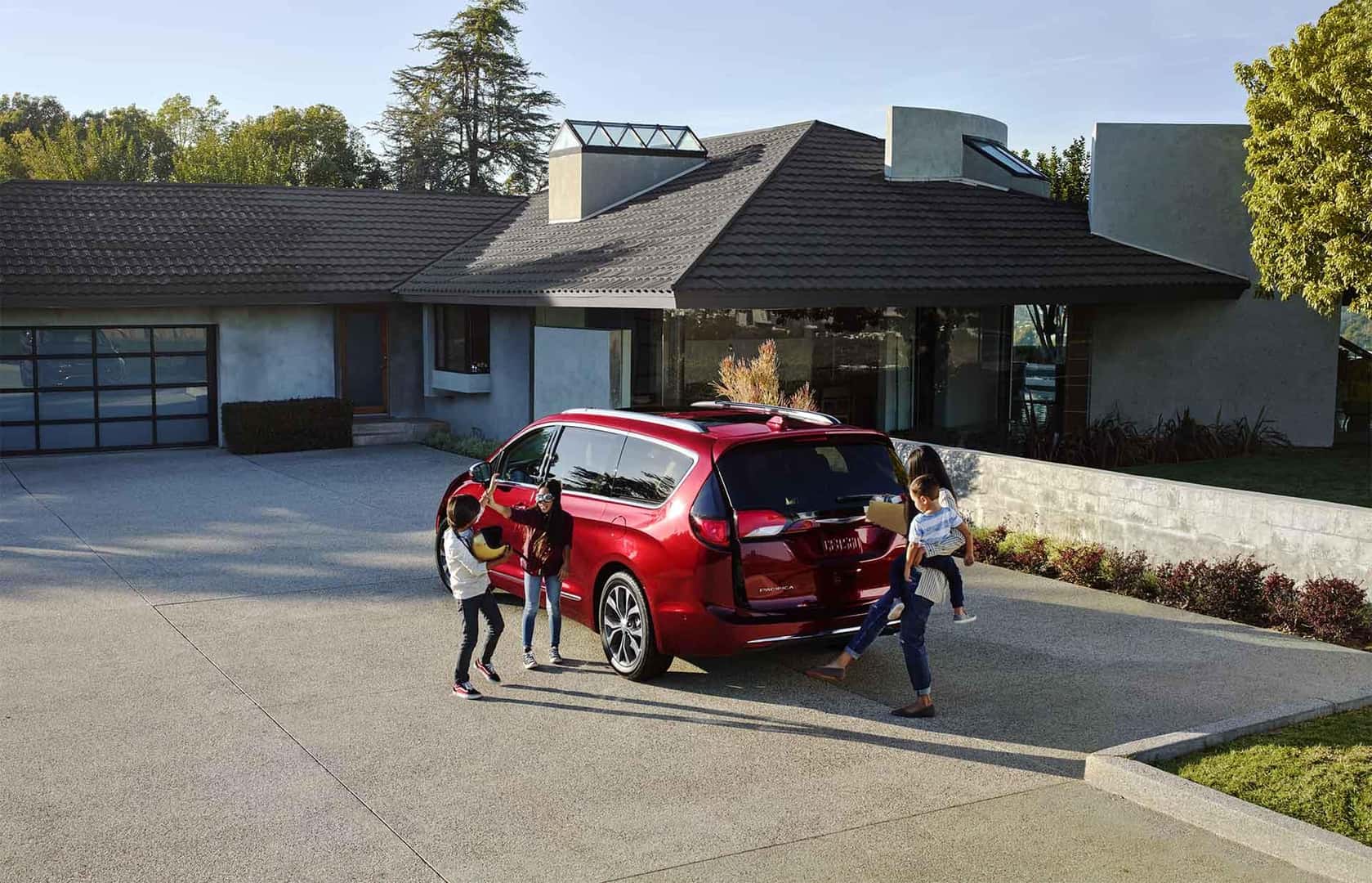 As a IIHS Top Safety Pick for '19, this one promises to give its families top notch safety features and technology. You would expect nothing less from a vehicle that gets its heritage from the 2018 edition's "Family car of the year." Families need and should always get only the finest and most rock solid of safety features, and the latest '19 edition promises to give everyone who steps inside this unparalleled minivan just that. Janesville and Milwaukee, Wisconsin families can depend on safety features like an easy to use 360° Surround View Camera that gives you the perfect perspective on the outside of the car to assist in parking and other tricky driving maneuvers, ParkSense Front and Rear Park Assist, for those who truly need a little help in every driving situation, and Rear Cross Path Detection to assist with backing up the vehicle. Throw in practical things like full-speed forward collision Warning with Active Braking, Adaptive Cruise Control with Stop and Go driving, and so many more features (full airbag system of course), and you've got a menu of safety features that will keep you and your family safe during every driving situation. It's a safety system that both prevents and assists you in the event of an accident, and that is an invaluable thing to have when you are transporting your most valuable treasures in your life.
Ready For A Test Drive of this Chrysler?
The only way to truly get to know this one up close and personal is by stepping inside the luxurious interior and driving it for yourself. You'll get to know the ins and outs of what it feels like behind the wheel, take your kids along for the ride to show them all the fun stuff inside, and really decide for yourself once and for all if this is the minivan for you. This is a hugely popular model and has been for many years now, and the latest version promises to add even more of the most modern technologies and safety features. Anyone who wants a terrific family vehicle will be wise to at least give this one a test drive in 2019. They're certain never to regret it at all and many millions of folks are certain to take this one home after the initial test drive. Visit Frank Boucher Chrsyler Jeep Dodge RAM in Janesville to take this family friendly vehicle for a test drive out on the open road. Want to shop around first? No problem! View our entire inventory at Boucher.com. At Boucher, We Ride With You Every Mile!