Featured Used Car: VW Jetta

If you haven't got quite enough bread to lay down for a brand-new dream car just yet, don't worry. Your local Boucher dealership in Milwaukee, Wisconsin, is not about to let you hitchhike or walk to work.
If your old vehicle is just limping along and seems to need new repairs every month, it is probably time to get a more reliable ride. The Volkswagen Jetta is the choice car sought after by kids in college and young professionals climbing the corporate ladder alike. In fact, even grandmothers love them because they are so easy to drive with that turn-on-a-dime rack and pinion steering.
Value-Pricing
When you purchase a pre-owned Volkswagen Jetta from Boucher Auto Group, you are getting the best value for your money. While it may be great to have all the options you want loaded in the latest model, not everyone is ready to wrap themselves up in an extensive payment plan at top dollar. A cheap used car can be the perfect go-between that allows you to save up your rainy-day fund and lower your monthly expenses to invest in a new car down the road.
Although a brand-new vehicle may be a safer bet if you want years of reliable low-maintenance driving, a cheap used car can be slowly reconstructed to like-new condition as your budget permits. And when you purchase your used Volkswagen Jetta at our dealership in Milwaukee, Wisconsin, you avoid the steep depreciation penalty and save thousands of dollars off the sticker price of a vehicle with some road experience.
Fully Inspected & Reconditioned Vehicles on Sale
All the used vehicles that we sell at our dealership are thoroughly inspected and reconditioned to achieve the maximum functionality. If we see any issues that would be in need of immediate repair, if you brought the car to a car shop, we put the investment into fixing them before you drive off.
We are only able to do this because we are a high-volume dealership. We are able to dedicate our team of factory-trained and ASE-certified technicians to service our used cars before we put them up for sale on days when we are not overbooked. This saves you the costs of rehabilitating a vehicle right after you purchase it or worrying about break downs.
Many of the pre-owned vehicles that we sell offer an extended warranty that assures you that the vehicle is mechanically fit and problem-free. It is also possible to purchase a used vehicle that still retains the factory warranty or that has just exhausted the time on it.
These vehicles are the best value because you have a clean slate to work with and no worries about a poor maintenance history. If all the work on the vehicle was still covered by warranty, then you can bet that repairs were minimal and done by professionals using factory parts.
When you purchase vehicles that are long past the warranty, they usually have too many issues compounded to make them a safe investment. Who knows what mechanic did what and how many maintenance issues lapsed after the warranty expired.
The Dangers of Private Sellers
Because a private seller is skeptical about tying up more money in a vehicle, you rarely find great deals. If they had access to a good mechanic who could fix any issues that are troubling them with the vehicle, they would probably hang onto it. If they are not concerned about losing thousands of dollars by selling it prematurely, then why won't they even come down a grand in negotiations?
As you will realize, private sellers are usually desperate for money and only willing to sell at a high price if the vehicle looks good and appears to function normally. There may be intermittent problems or other hidden dangers that you don't know about.
A private seller simply has no reputation to uphold. He is looking for a situation sale and doesn't care what you think of him 5 seconds after you hand the dough over. When you are dealing with a large dealership like ours that is deeply invested in providing an automotive resource for the community, you can trust in our reputation.
It is wise for a business that has a large brick & mortar presence to treat all its customers grandly, in hopes of retaining them for life. That is the only manner by which a high-volume business model becomes profitable. You have to really manage your company the right way and keep your customers happy to afford your overhead.
In fact, we would rather absorb the costs of any legitimate dispute over the fairness and quality of a car than to ruin an experience with our customers. Every individual sale is only important if it leads to lifelong customer retention. The profit margins for a single vehicle are marginal.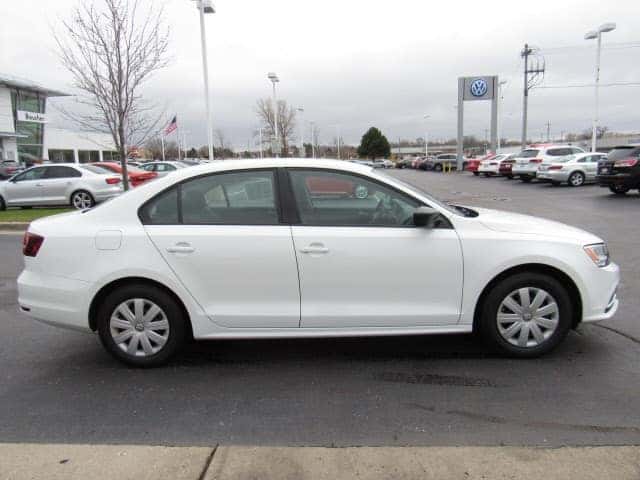 When you consider this wisdom, it is a wonder why people go off chasing those too-good-to-be-true deals that involve little capital commitment for diamonds in the rough. When you consider the full value of our inspection and reconditioning services, the professionalism of our staff, and the accountability to our clients, there is only one clear choice.
Purchase a Cheap Used Car in Milwaukee, Wisconsin
Boucher Auto Group is not only known for having excellent values but also excellent customer service. When you stop by our dealership for a test-drive, you will be greeted by our friendly customer care team members or sales staff. No matter what questions or needs you might have, they will always have the answers.
Our staff has decades of experience needed to streamline the automotive purchase process. You won't be left guessing when the car will be ready or whether you can get financing. We have a financing department to help you obtain auto loans and a sales team that is committed to fitting you with a car you love.
Financing a Used Vehicle
One reason why private sellers have a hard time selling their used vehicle is the lenders. The lenders simply don't trust private sellers and are not eager to open up their wallets when it comes time for an auto loan request. For this reason, the market for private sellers is limited and often forces them to hold onto a vehicle unless the repairs are too costly to make that practical.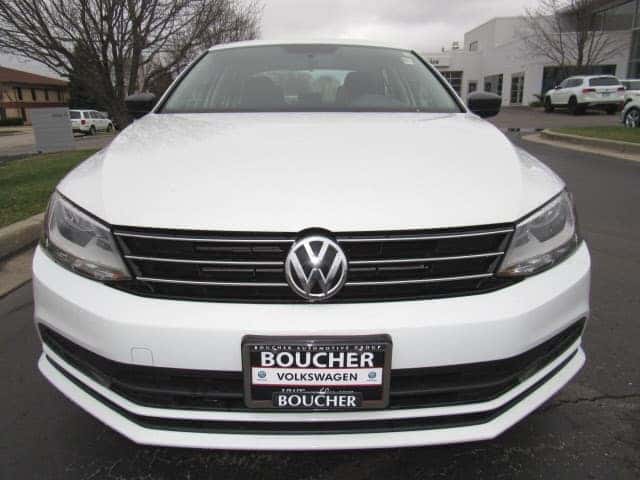 When you shop at our dealership, you can bet that many lenders will provide you a loan if you have good credit. This is because our dealership has a good rapport with lenders who trust our products.
The worst fear of a lender is for you to go underwater on your loan and default. They are forced to write the investment off as a loss if you stop paying and the car is a lemon. Owners who pay a lot of money for a vehicle that is only worth spare parts a few months later may be so angry that they will refuse to pay off the loan.
Contact Us
Please call us or stop by our dealership today for a test-drive of one of these value-priced VW models. Performance, safety, iconic styling, and world-class handling are only a phone call away. Boucher has 17 locations throughout southeastern Wisconsin. There are 3 dealerships that are Volkswagen. Locations in Racine, Franklin, and Janesville. If you want a Certified Pre-Owned Jetta, get in touch with these stores. If you want to see what all Boucher has to offer for Jetta's and all other makes and models, just visit Boucher.com.